Subscriptions
Learn the Essentials for Rallista
Rallista subscriptions provide additional features for you to use in the app. To purchase a subscription follow these steps:
Create a Rallista Account.
On the Account view, tap Subscription.
Purchase the desired subscription level.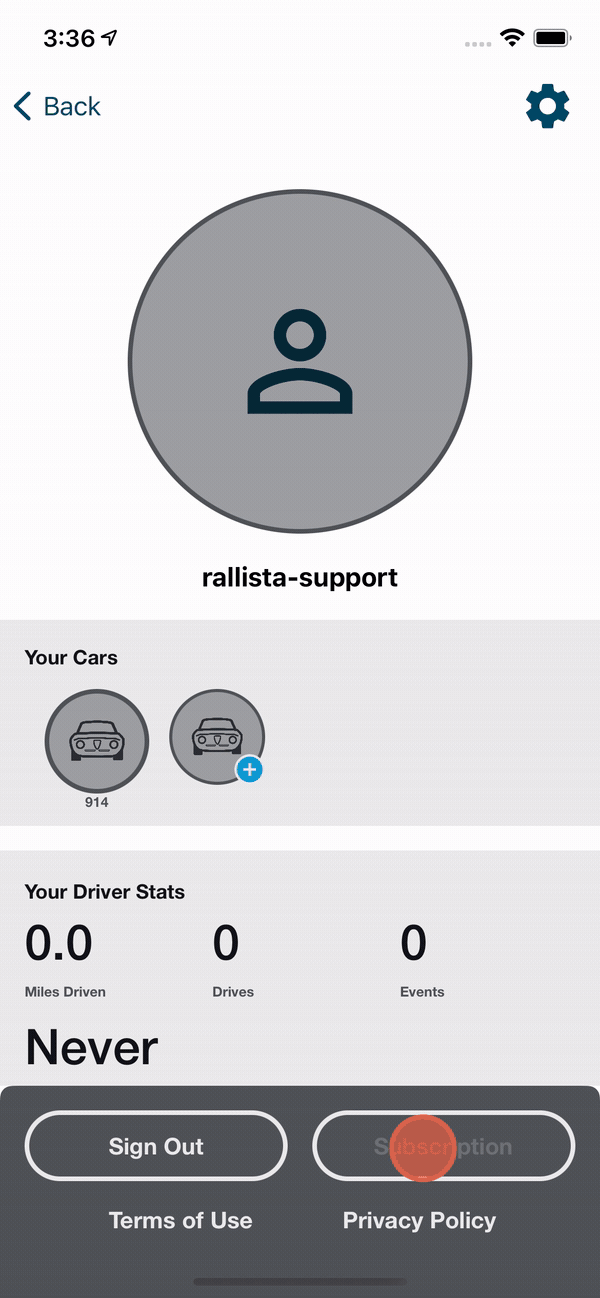 Purchasing a subscription
* When using the App Store app "Product Unavailable" will be replaced with the monthly purchase price.
Route Recording allows you to record your GPS location while driving to be converted into a a navigation route later. This is a useful tool for creating navigation routes of roads you already know and enjoy to share with others or use in events. To record your route:
Go to the Map.
Tap the Menu ▸ Record Location.
The record dot is red, indicating you're now recording GPS.
Drive your full route.
Tap Record Location.
Choose Convert to Route and Rallista will convert your GPS recording to a navigation route.
Using the Menu to save the route to a Drive or Event.
Rallista allows events and more to be created that exceed the limits of Rallista Professional. If you're creating a large event, want specialized content or more. Please contact Rallista Sales to get pricing and next steps.
Your Rallista subscription can be cancelled at any time. To learn how, follow the link to the appropriate platform's cancellation guide.