Map and Navigation
Create and Navigate Routes, Drives, and Events
The Rallista Map allows you to create custom routes with the exact roads you want. Once you're familiar with the process, it's easy to explore and create new routes.
The Rallista map helps distinguish the types of roads you might be interested in.
| Legend | Description |
| --- | --- |
| White Roads | These roadways are full paved. |
| Yellow Roads | These roadways are gravel, dirt, or similar. Offroad conditions will apply. |
| Wide Orange Roads | These roadways are major interstates, thoroughfares and interchanges. |
| Grey/Off-White Roads | These roadways are unknown. If you know one of them, email us about it so we can update the data! |
Creating a route in Rallista is easy as long as you follow some guidelines. In the future we'll be adding additional tools to resolve some of the current limitations and annoyances.
To create a new route:
Center the map on your start location.
Tap and hold on the map where you want the first waypoint to go.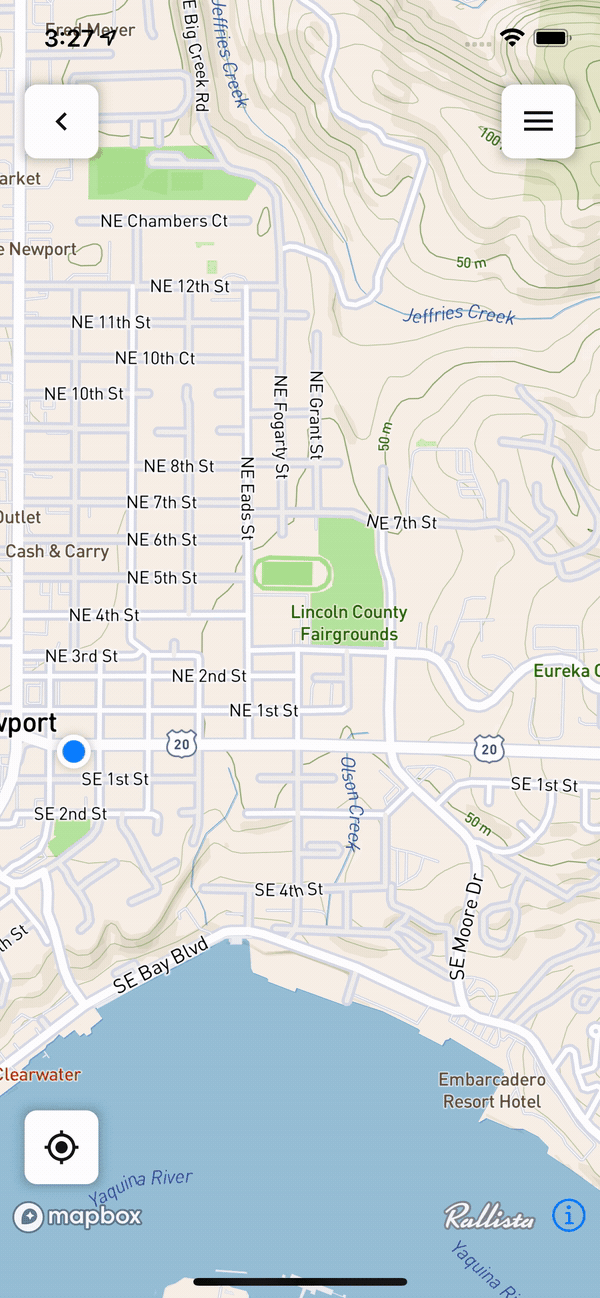 Adding the First Waypoint
A waypoint is a location on the route a driver must pass through. These should be used to make sure your route follows the desired road(s).
Pan the map to the location of your next waypoint. When deciding where your waypoint should go, consider the following:

Where can the waypoint be placed to get a driver back on course after a Gas Station or Town. Think if they go off course, where's the next road they must start down.
It's a good practice to place the waypoint a bit after an intersection.
When placing a waypoint, make sure to zoom way in. It's not uncommon for a very small driveway to cause a small off course u-turn. Zooming in as much as possible helps make sure the waypoint is truly on the road you intend.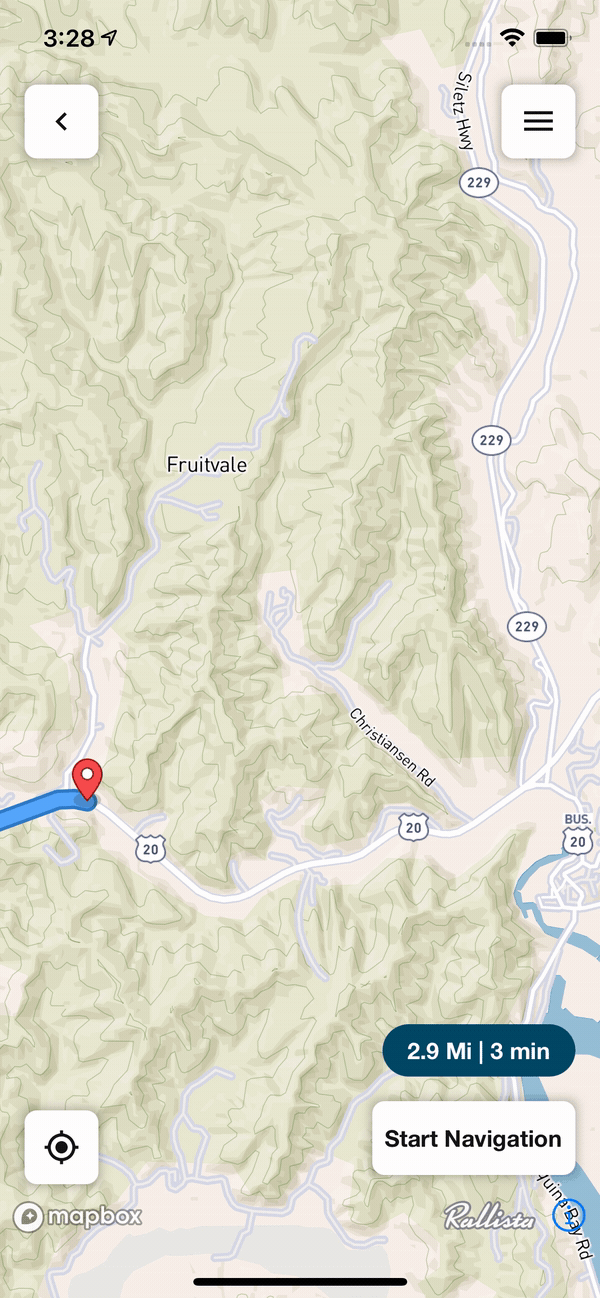 Repeat step 3 until your full route is completed. The waypoint you're adding next is always the last in your route.
Deleting Waypoints Tap any existing waypoint to delete it.
Coming Soon - Edit existing waypoints. Add waypoints between existing waypoints.
| Method | What it Does | Notes |
| --- | --- | --- |
| Save to Drive | Save to drive saves the route to your account with some basic info about the route. Drive's simply store the route for later and allow you to share it publicly with every Rallista driver. | |
| Create Event | Save's the route to an Event as a Segment | |
| Add Segment to Event | Save an additional route to an Event. Event's can have multiple segments | Subscriptions allow more event segments. |
Note! Rallista Sales can create events of any size. Contact our Sales team to get pricing for large events with more participants, more route segments, and more Rallista Sales
Segments are a single route within an Event (Rally). A segment is used to get event participants from the a specific location to the next. Often a Rally will have multiple segments per day (e.g. Day 1 Start to Lunch, Day 1 Lunch to Overnight, Day 2 Start to Lunch...)
A drive can be created to save your personal routes as well as routes you want to share with everyone on Rallista. Drives can also be converted to Event segments at any time. They're a great tool for creating your personal library of private and shared routes.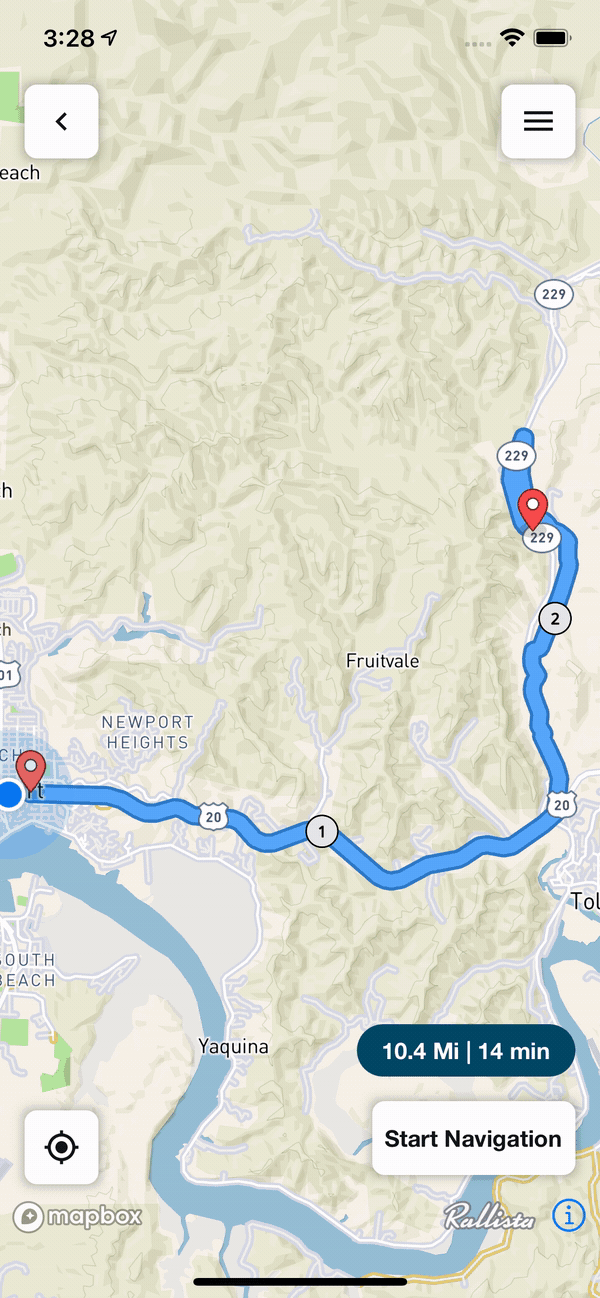 An event can be created starting with any route you've created either on the map or saved as a drive. To learn more about creating an event. Please go to:
Event's can have several segments. A typical Rally will have several segments over the course of multiple days. To add an additional segment to an event. You need to create the route as normal then follow these instructions:
Create the route on the map.
Using the map Menu and tap Add Segment to Event.
Select the correct event.
Tap Save to Event
Once a route is loaded on the map. Tap Start Nav to start turn-by-turn navigation of the full route.
Turn-by-turn navigation will always start your current location and get you to the next route waypoint.
If you have an issue and need to reload a route after you've started driving it, there are two ways to get you back to the correct place in progress.
Load the route on the map.
Tap to remove any waypoint you've already driven past.
Start navigation.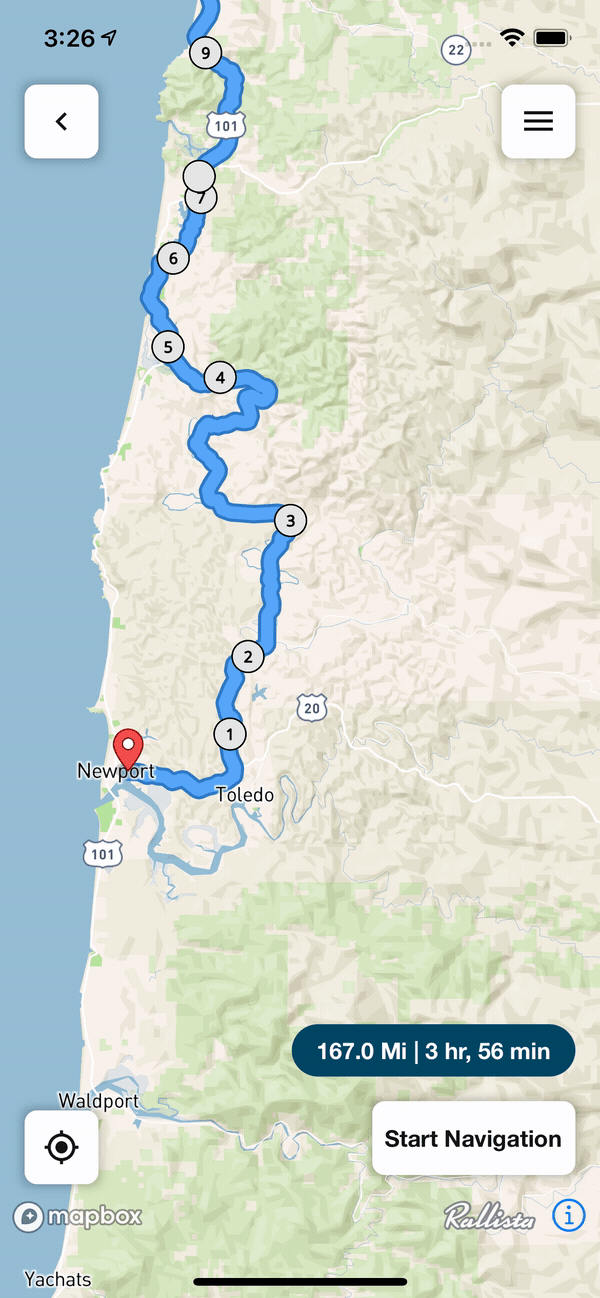 Tap the menu button.
Tap the Skip Waypoint button.
Repeat as needed (or until Rallista stops trying to turn you around).